Welcome to Valley Film Society
Based in East Garston, Berkshire, in the Lambourn valley, we offer films across a wide range of genres, including foreign subtitled, black & white classics as well as British Independents. After ten successful years, we are about to start Season Eleven.
Films are shown on the first Tuesday of the month, October to June, in East Garston Village Hall at 7.30pm. Doors open 7pm.
Social club bar is open from 7pm. Orders taken at the door up to 7.20pm for food to be delivered during the interval.
Wide screen (720p) with HDMI, digital 5.1 surround sound, Blu-ray/DVD, raised seating and convivial atmosphere. Disabled access.
Membership for Season Eleven (2015/16), consisting of at least 9 films, costs £30 (£29 unwaged). You can join at any film showing - you can save time by printing and filling in the membership form and bringing it along.
Guests £5 per film. Call a member of the committee to come as a guest by ringing 01488 72305/648534/648663.
Next Screening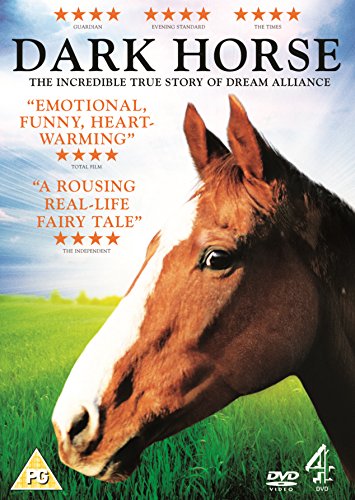 Dark Horse
UK (2015) 86 mins; Dir: Louise Osmond; Stars: Howard Davies, Brian 'Daisy' Vokes, Tony Kerby, Mauren Jones
A documentary telling the inspirational true story of a group of friends from a Working Men's Club who decide to take on the elite 'sport of kings' and breed themselves a racehorse.
N.B. Showing moved to the second Tuesday of the month to allow for a visit by a touring Watermill Theatre production.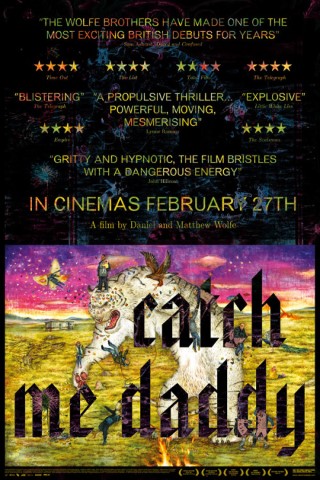 3 May 2016
Catch Me Daddy
UK (2014) 107 mins; Dir: Daniel Wolfe; Stars: Sameena Jabeen Ahmed, Connor McCarron, Gary Lewis
Laila, a girl on the run from her family is hiding out in West Yorkshire with her drifter boyfriend Aaron. When her brother arrives in town with a gang of thugs in tow, she is forced to flee for her life and faces her darkest night.